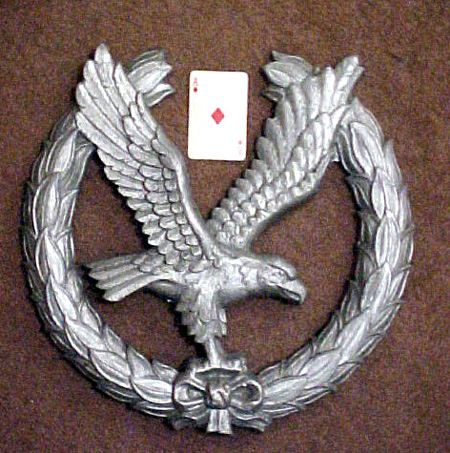 (Playing card is for scale purposes)
Can you help to identify this whitemetal plaque/wreath ??, it was found at a sale room and purchased for a nominal sum. I would like to get some information concerning its identity and what or who it might represent, despite exhaustive enquiries, no one can offer any information about it.
DO YOU KNOW - WHO ?, WHAT ?.